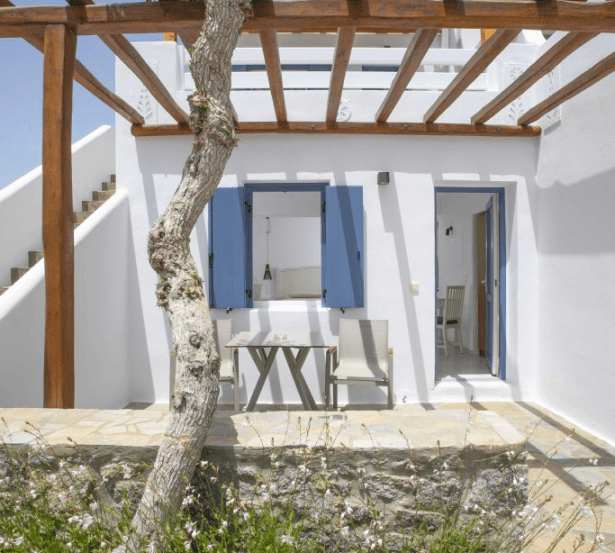 Experience the luxury and comfort of our spacious 23-square meter Suite. This beautifully appointed suite boasts a sleek, modern design, coupled with the warmth of a private terrace. The suite comes with a fully equipped kitchenette for all your culinary needs, air conditioning to keep you comfortable throughout the year, and a soundproof environment for a peaceful, undisturbed stay. Enjoy a variety of satellite channels on a large flat-screen TV from the comfort of our highly praised, plush beds.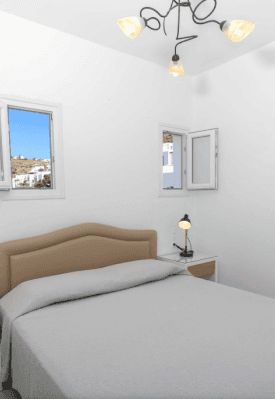 A Family Place
This suite provides a spacious and luxurious retreat for individuals or couples, featuring a generous double bed.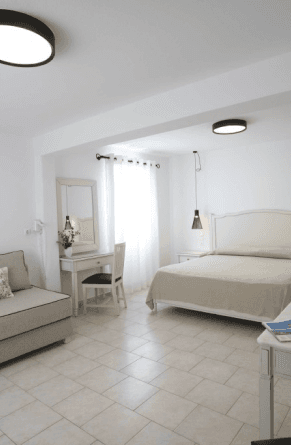 Fully-equipped for modern living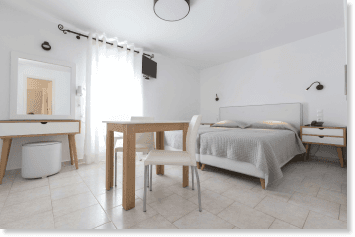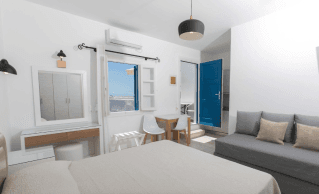 Our Suite comes with a host of amenities designed for your convenience and pleasure.
Private Bathroom Amenities:
Complimentary toiletries for your personal care
Toilet and a choice of bathtub or shower
Fresh towels, a hairdryer, and toilet paper for your convenience
Additional Suite Features:
Situated on the ground floor for easy accessibility
Wardrobe or closet for your storage needs
A safe to secure your valuables
Air conditioning to keep the temperature just right
Soundproofing for a peaceful stay
Tile/Marble flooring for a touch of sophistication
Heating system for cozy nights
A comfortable sofa for lounging
Outdoor furniture and dining area on the terrace
Strategically placed sockets near the bed
A clothes rack for your convenience
Our Suite is designed to offer more than just a place to rest - it's a home away from home. Every detail is curated to make your stay seamless and memorable, from the well-equipped kitchenette to the private terrace.