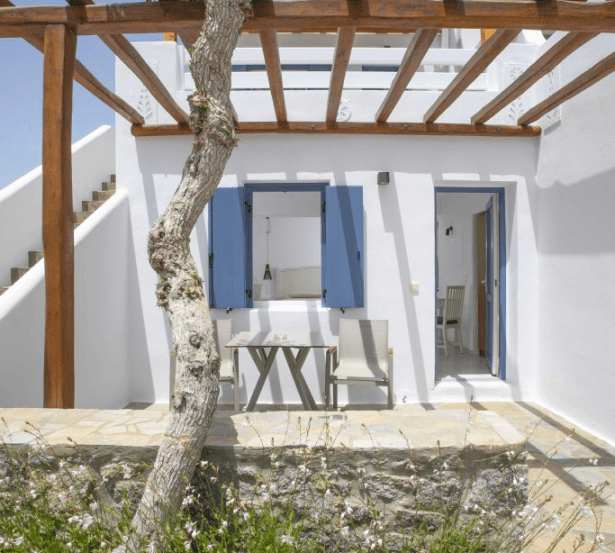 Introducing our e Room, a cozy 18-square meter haven thoughtfully designed for your comfort and relaxation. Awash with natural light and exuding a warm, inviting ambiance, this room boasts a private terrace that offers an intimate outdoor space. A private, well-equipped kitchen and a soundproof, air-conditioned environment ensure your stay is as peaceful as it is comfortable. The room features a large flat-screen TV with a wide range of satellite channels for your entertainment. Our guests have consistently praised the comfort of our beds, earning a rating of 9.1 out of 10 based on 122 reviews.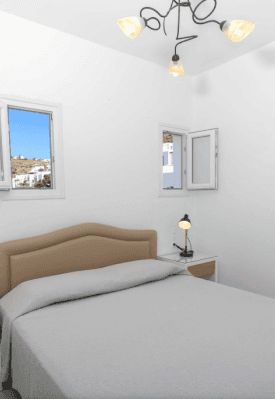 A Family Place
This room is perfect for individuals or couples, featuring a comfortable double bed.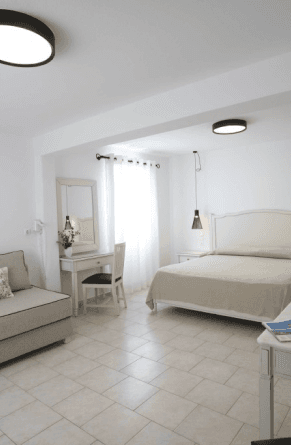 Fully-equipped for modern living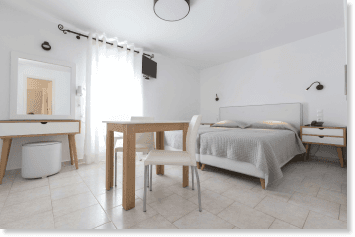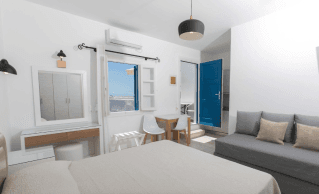 The room comes with a wealth of amenities to make your stay as convenient and enjoyable as possible.
Ensuite Bathroom Amenities:
Complimentary toiletries for your personal care
Toilet, bathtub, or shower options to suit your preference
Fresh towels, a hairdryer, and toilet paper for your convenience
Kitchenware for your culinary needs
Additional facitiles:
Situated on the ground floor for easy access
Linens provided for your comfort
A safe to secure your valuables
Wardrobe or closet for your belongings
Tile/Marble flooring for a touch of elegance
Heating system for colder days
Outdoor furniture and dining area for al fresco meals
Conveniently placed sockets near the bed
Clothes rack for additional storage
Our Standard Double Room is not just a place to sleep, but a space where you can relax, cook, work, and truly feel at home. We've carefully curated each detail to create a seamless and memorable stay for our guests.