The Double Room with Sea View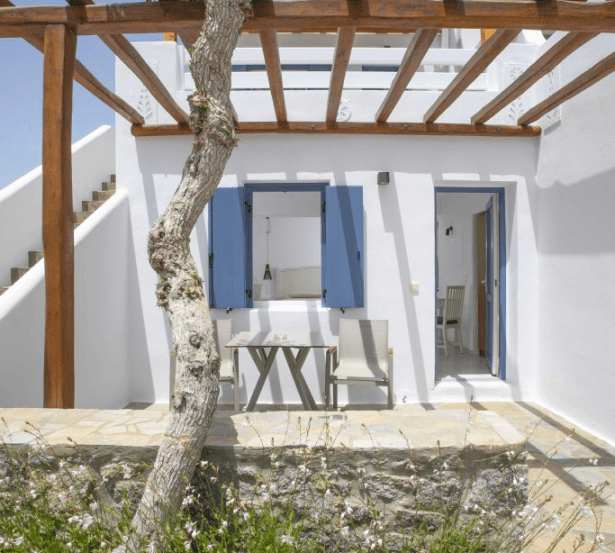 Immerse yourself in the tranquil surroundings of our Double Room with Sea View. This 18-square meter room, with its stunning vista of the sea, offers an unrivaled setting for relaxation. The room is air-conditioned and features a private bathroom, as well as a terrace for you to bask in the beautiful views. A flat-screen TV with satellite channels is available for your entertainment needs, and the comfort of our beds is highly praised by our guests.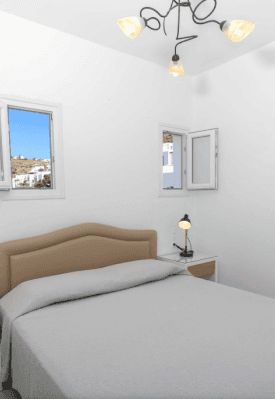 A Family Place
This room is perfect for individuals or couples, featuring a comfortable double bed.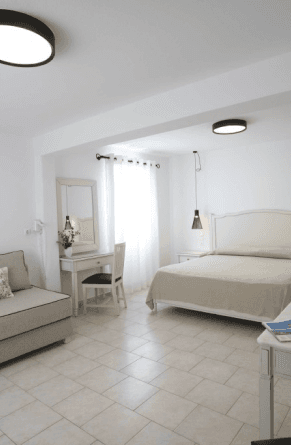 Fully-equipped for modern living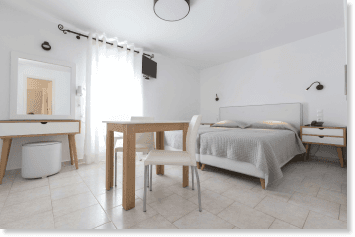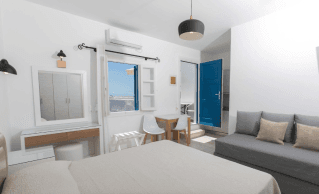 Our Double Room with Sea View is equipped with a range of amenities for your convenience and pleasure.
Private Bathroom Amenities:
Complimentary toiletries for your personal care
Plush bathrobe for your comfort
Toilet and a choice of bathtub or shower
Fresh towels, a hairdryer, and toilet paper for your convenience
Room View and Features:
Situated on upper floors, accessible only by stairs, offering an excellent vantage point
Linens for a comfortable sleep
Wardrobe or closet for your storage needs
A safe to store your valuables
Air conditioning to maintain your preferred room temperature
Tile/Marble flooring for a sleek, clean aesthetic
Soundproofing for a peaceful, quiet stay
Heating to keep you cozy during cooler nights
A refrigerator and electric kettle for your convenience
Outdoor furniture and dining area on the balcony for al fresco relaxation
Conveniently placed sockets near the bed
Clothes rack for hanging your attire
Our Double Room with Sea View is more than just a place to rest; it's a place where you can relax, soak in the view, and truly feel at home. Every detail is thoughtfully curated to make your stay seamless and memorable.